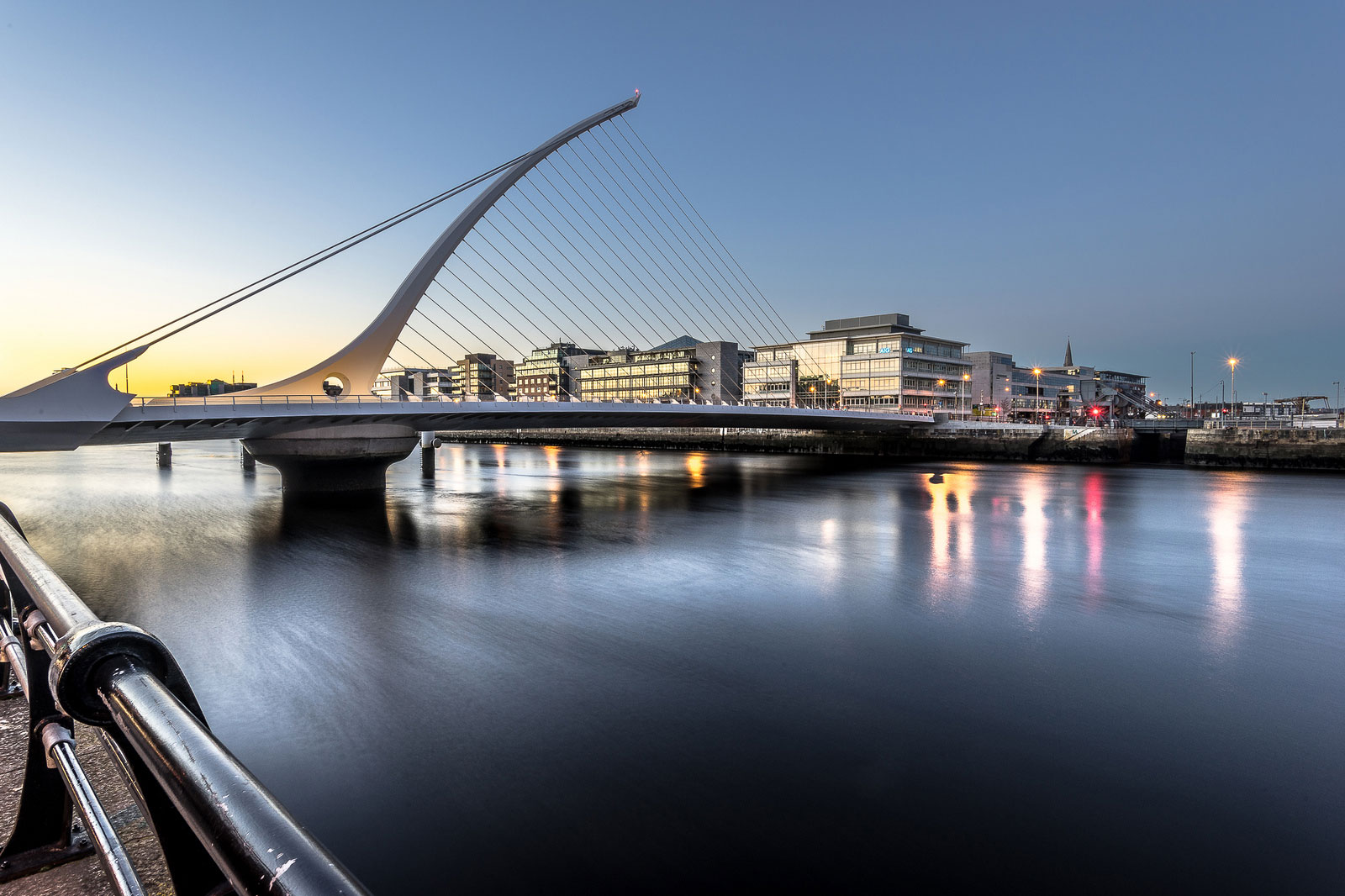 Dublin: The new gateway to Europe after Brexit?
It's no secret that Brexit has divided the opinion of the country, but it's evident Brexit is now causing many large corporates to review their Corporate Real Estate strategy and operations. Today's news regarding the terms of the Brexit transition, will only focus the minds of these decision makers who have the dubious task of deciding how they strategically plan for the future. Britain's top banking regulator, Sam Woods, believes the UK could lose as many as 75,000 jobs in banking and insurance if it leaves the EU without a trade deal. At least 12 banks are moving some operations from London to Dublin after Brexit in order to maintain an EU base and to retain their "passport" to operate across the EU.

Firms will initially move a few hundred sales, trading and back-office staff each from London to cities including Frankfurt, Paris and, in the particular case of Barclays Bank, Dublin, which of course has the draw of being close to London and of being English-speaking. Bank of America Merrill Lynch, which already has a presence in Dublin, has also spoken of expanding in Dublin, while Goldman Sachs is to start moving hundreds of staff out of London. Dublin is also a mature market: it has reliable infrastructure, a business-friendly corporate tax structure, a highly skilled workforce, access to the EU and of course, an availability of well-fitted commercial property.

Many international broadcasters are also being forced to relocate as, with Brexit, there is the possibility that the EU will no longer recognise their broadcasting licenses. The broadcasting business has an annual investment value of over £1bn and is, like banking, centred in London, with as many as 1,400 channels licensed in the capital. 750 of these broadcast to another EU country, ranging from companies such as Al Jazeera to Disney and Viacom.

All this popularity in Ireland has meant the market has become saturated and that space is now at a premium. Prime Dublin office rents are set to climb to an average of €65 per square foot this year, putting the cost of the most sought-after office space on a par with pre-recession levels. Goodbody Stockbrokers latest office report found that Dublin had a record level of lettings in 2017 with several big deals being signed. The recruitment group, 'Indeed', took 216,000 sq ft at the Capital Docks development and the aircraft leasing company, 'Avolon', signed a deal for 75,000 sq ft of prime property in Ballsbridge. 'Hubspot', 'Barclays' and 'Core Media' also signed significant long-term leases in the city centre.

Other global companies looking to relocate and/or expand into Ireland and Dublin in particular, include 'Amazon', who already have a number of data centres in Ireland. With their €1bn 'Project G', they are planning to initially build a 223,000 sq ft data centre in Mulhuddart (north-west Dublin), and are considering the construction of seven more data centres on the 26-hectare IDA-owned site. Social media giant, Facebook, are also known to be looking at taking 450,000 sq ft at the AIB Bank Centre in Ballsbridge, Dublin and it has recently been reported that they could add 325,000 sq ft to this and develop a complex where 5,000 people could "comfortably" work. Finally, Google, have most recently opened their latest building in Dublin at the Valesco building, which will be home to the company's expanding Cloud and Enterprise businesses across Europe, the Middle East and Africa. The building has 51,000 sq ft of working space, housing over 350 members of staff. The investment now brings Google's total investment in Ireland to a whopping €809m.

This rise in popularity is being reflected as many serviced office providers are opening new locations. Global providers are looking to set up several new business centres in Dublin and are expanding their portfolios at a phenomenal rate.

The Dublin serviced office market has grown by 43 percent in the last two years, accounting for a total of 12,000 desk spaces, or 615,000 sq ft. It is expected to grow by a further 37 percent within the next nine months, with approximately 50 percent of tenants operating in either tech or financial services sectors.

Offices iQ are currently working with a number of clients looking to enter the Dublin market, so if your business has surplus space available or you are looking to relocate into Dublin, Europe or even globally, please give us a call to discuss your requirements further.